Public Meeting on Proposed Amcast Site Cleanup Set for May 31, 2023
Image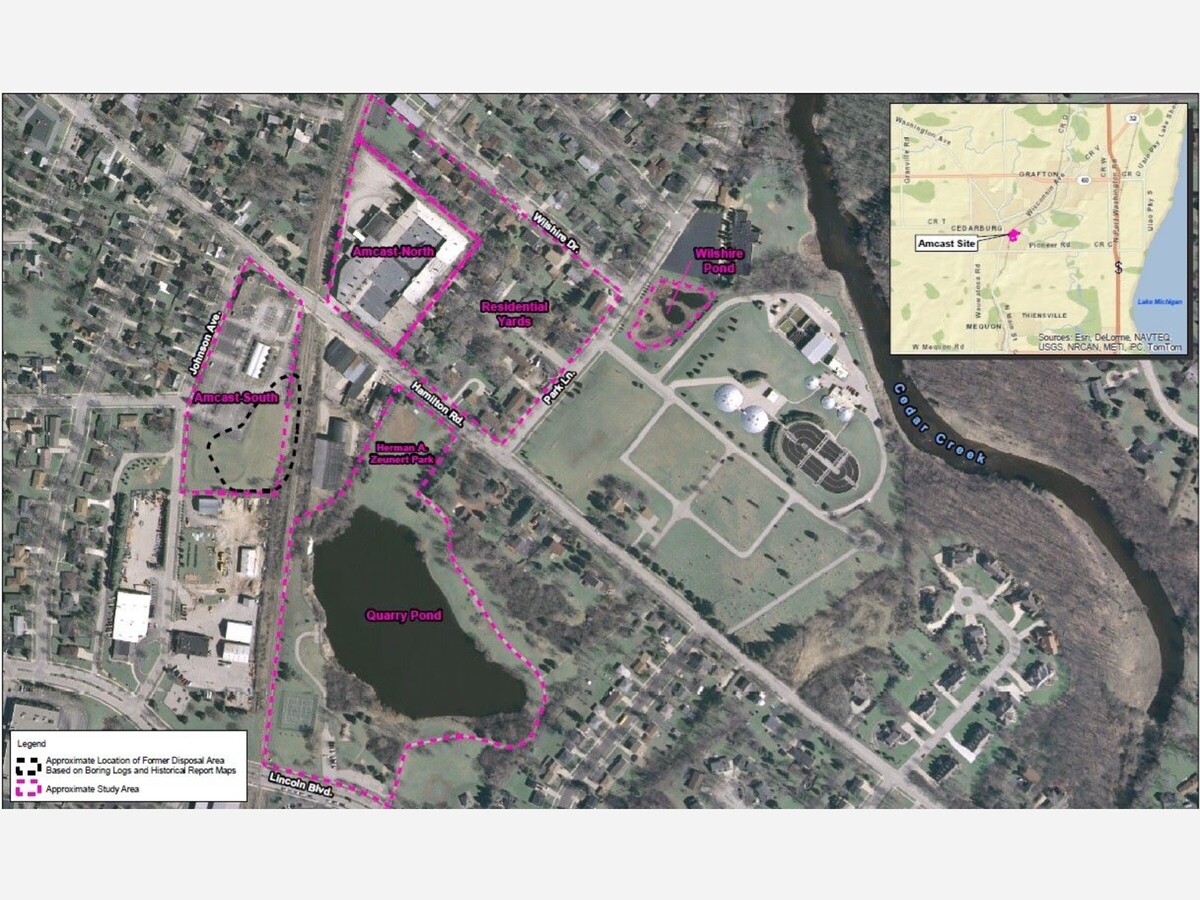 The Environmental Protection Agency (EPA) will be holding a public meeting on the proposed Amcast Site Cleanup Plan on May 31 from 6:00 p.m. to 8:00 p.m. in the Community Gym located at W63N643 Washington Ave., Cedarburg, WI 53012.
A virtual option will also be provided closer to the meeting date.
The EPA, working with the Wisconsin Department of Natural Resources (WDNR) has proposed a plan to clean up the Amcast Industrial Corp. Superfund Site in Cedarburg. The site is located at N39 W5789 Hamilton Road in southeastern Ozaukee County.
The site consists of the Amcast facility (north and south properties), sewers near and beneath the former plant areas, a stormwater retention pond southeast of Amcast (Wilshire Pond), the quarry pond in nearby Zeunert Park, and some private properties to the southeast.
There will be five ways to make public comments on the EPA's proposed cleanup plan:
Written and oral comments on the proposed plan can be sent between May 12 and June 12 in the following ways:
1) During the May 31 public meeting.
2) Online Public Comment Form.
3) By email to Philip Gurley (gurley.philip@epa.gov)
4) By mail to Phil Gurley, Community Involvement Coordinator,
U.S. EPA Region 5,
77 W. Jackson Blvd. (RE-19J),
Chicago, IL 60604
5) By phone, call (312)886-4448 and leave a voice comment.
All comments are due by June 12, 2023.
 Two resources where residents can view information about the project.
EPA FACT SHEET - AMCAST SUPERFUND SITE
EPA Website - AMCAST SUPERFUND SITE
* To stay connected to news and events going on in our area, subscribe to the Cedarburg Area Insider's free daily email newsletter at Cedarburg Area Insider News Digest.
-----------AD-------------
Be the guest experience leader that your customers want you to be. Level up your visitor information using the state of the art HootBoard powered kiosks. Contact your local reseller at 920-328-5004 to learn more, or to order.
-------------------------