Annual Cedarburg Reads and Writes Program at CPL Begins in October
Image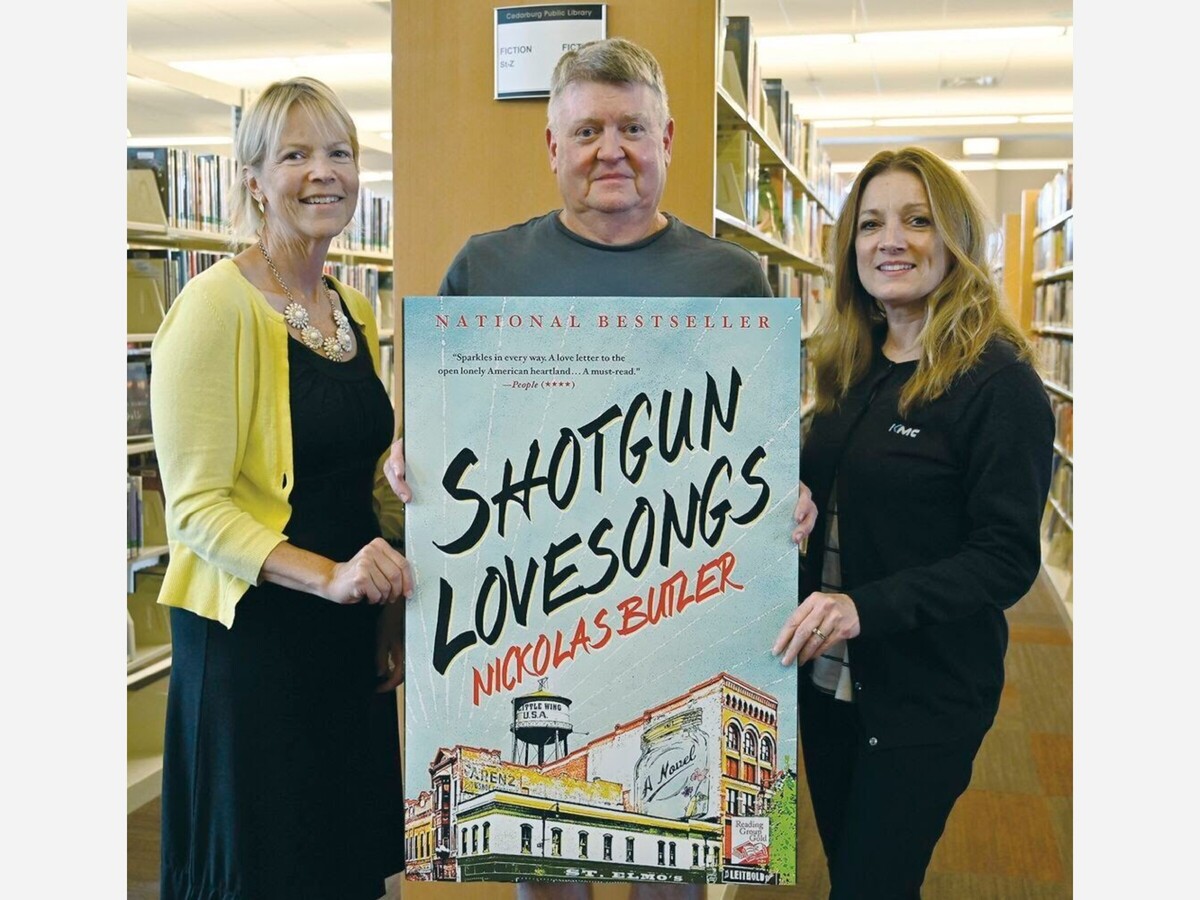 The month of October brings the annual Cedarburg Reads and Writes events at the Cedarburg Public Library (CPL).
It begins with a writing contest for cash prizes generously funded by the Friends of the Library.
Youth through adult may participate and the theme this year is friendship to match the theme of our book selection, "Shotgun Lovesongs"  by Nickolas Butler. Butler is a WI native, and his novel focuses on male friendships in fictional Little Wing, WI, located near Eau Claire.
Butler's real-life friendship with the musician Justin Vernon of the band Bon Iver plays a pivotal role in the book.
"We have two book discussions you can participate in, and the author will be coming to present at the Cedarburg Cultural Center on October, 25. We invite you to participate!" CPL Library Director Linda Eastwood said.
On another note.
The Friends of the Cedarburg Library have book sales four times a year, at least once a quarter. Find the sale either in the Community Room or in the Town Square by the fireplace, October 2-7.
Proceeds from these book sales support library programming, extra copies of bestsellers, and additional tech equipment.
Learn more about other activities at the library, visit Cedarburg Public Library website
* To stay connected to news and events going on in our area, subscribe to the Cedarburg Area Insider's free daily email newsletter at Cedarburg Area Insider News Digest
-------------------------
Cut costs and improve your web hosting services, switch to Interserver and get unlimited email accounts.
------Advertisement---------