Cedarburg's Plein Air Painting Competition set for June 5 - 12, 2021
Image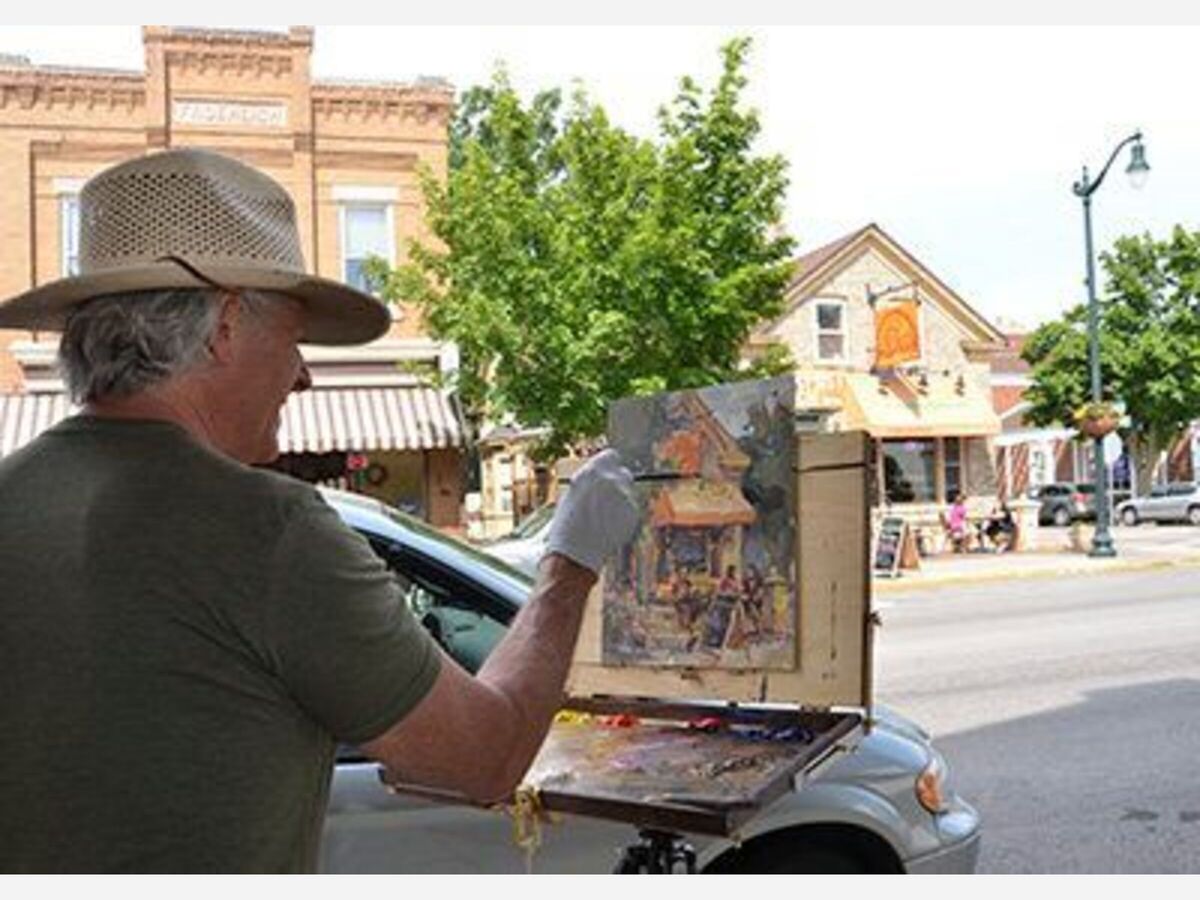 The organizers of Cedarburg's Plein Air Painting Competition, managed by the Cedarburg Artists Guild, have announced that the popular event, which brings 150 artists from around the country to paint beautiful Cedarburg and its surrounding areas, will take place June 5 – June 12, 2021. 
Artists will be invited to paint throughout the city of Cedarburg and Ozaukee County Saturday, June 5 through Thursday, June 10, and the exhibit will take place on June 11th and 12th.
This is the 20th anniversary of the event, and there may be no better gathering in the state of Wisconsin for art lovers than the 20th annual Paint Cedarburg Plein Air event, the largest gathering of artists in Wisconsin.
New this year is the Paint the Lake Award where artists will be painting everywhere from the Port Washington Marina, Lions Den Park and Vernon Park to all lake spots in between. The Fresh from Cedarburg kickoff event on Sunday, June 6, brings the artists and public together. In this one-day event, from 8:00 am - 2:30 pm, 150 artists will be painting in historic downtown Cedarburg, immersing themselves and spectators in the creative process.
The public can see the scenes and how the artists interpret them, and watch hundreds of paintings come to life before their eyes.
The paintings created that day will be exhibited at the City Hall Lawn from 3:00-5:00pm and will be for sale on the easels on which they were painted. Rain location for painting sales will be the Cedarburg Community Gym.
The event culminates with a public exhibit on Friday, June 11th and June 12th at the Cedarburg Cultural Center. This exhibit is free to attend, offering serious art collectors, casual art enthusiasts, tourists and residents the unique opportunity to buy original art directly from the artist.
The show and sale will begin at 2:00pm on Friday, June 11 until 9:00 pm, then continue Saturday, June 12 from 10 a.m. to 5 p.m., with paintings immediately available for sale.
Prices range from as little as $75 for up-and-coming artists, to several thousand dollars for nationally recognized artists.
To learn more, go to Paint Cedarburg Page