The Former Baehmann Golf Center in Cedarburg will Become a Planned Community
Image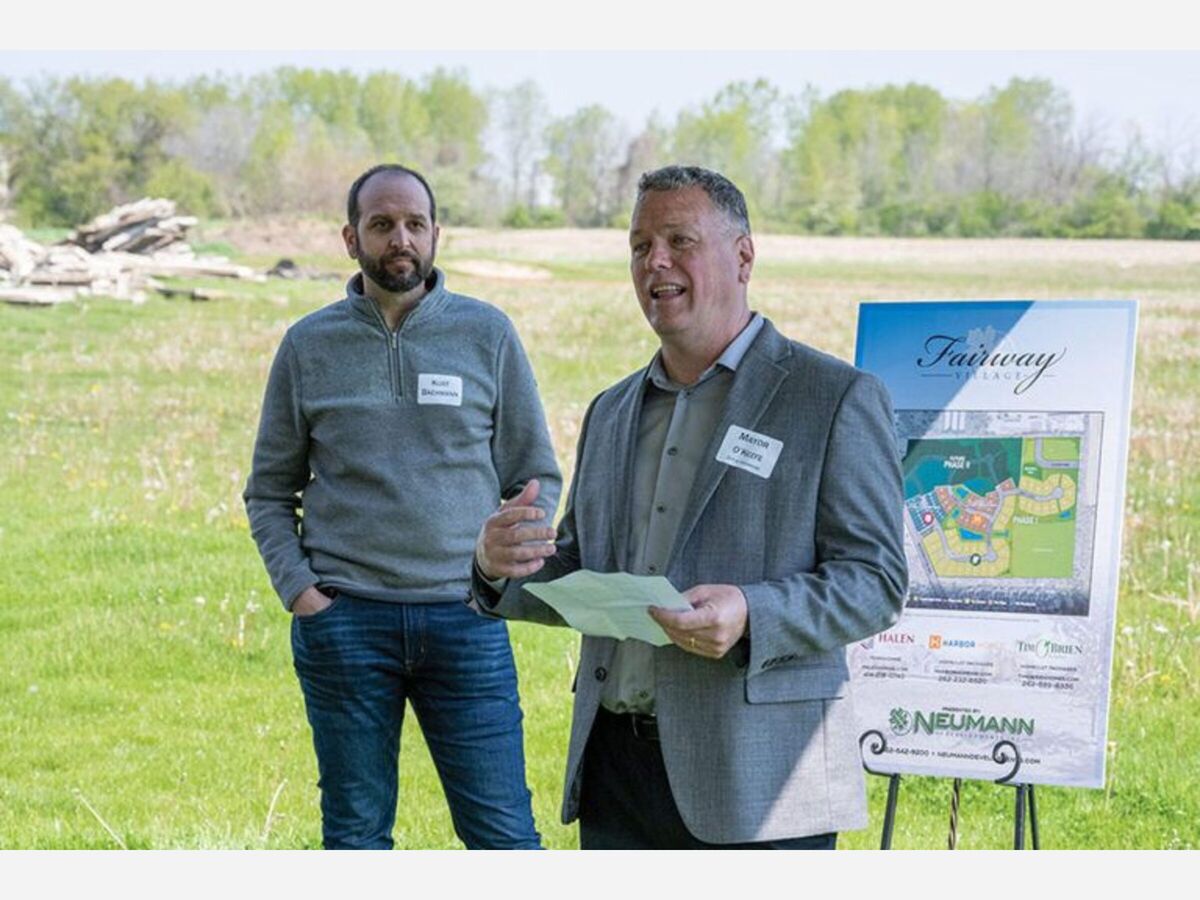 On Tuesday, May 18th at 10:00 a.m., Neumann Developments along with the Baehmann family and the City of Cedarburg held a groundbreaking ceremony in Fairway Village in Cedarburg. The former Baehmann Golf Center will become the location of this master planned community creating 113 new homesites.
Fairway Village is located on the east side of Washington Avenue just south of HWY 60 in Cedarburg
There will be three unique neighborhoods within Fairway Village. The Towns, The Villas and The Estates at Fairway Village offer their own unique housing options and lifestyles for current and future Cedarburg families.
"The Baehmann family and the City of Cedarburg have been great partners," said Steve DeCleene, President of Neumann Developments. "We are excited to create a new neighborhood offering the opportunity for more families to enjoy the positive benefits that Cedarburg has to offer."
The development of the subdivision will be done in two phases. The first phase of development will include building eight townhome buildings (16 units) and 52 single-family lots.
Phase 2 plans for 45 additional lots to be constructed at a future date, according to information given to the city by Neumann Developments.
According to a press release, Neumann Developments strives to build residential neighborhoods that add lasting value to their communities. Thoughtful planning in Fairway Village has created the preservation of a wooded conservancy and open space for a City park on the eastern end of the development.
"Neumann Developments is partnering with a team of exceptional builders, Tim O'Brien Homes, Halen Homes and Harbor Homes to construct homes in these new neighborhoods," Matt Neumann, CEO of Neumann Developments said.
The Villas are designed for owners who prefer smaller homesites with low maintenance. Homes in The Estates will have larger homesites with minimum square footage requirements of 1900 square feet for a ranch home and 2200 square feet for a two-story home. The Towns offers large two story townhomes measuring nearly 2000 square feet.
In addition to townhomes and single-family homes, there will be approximately 5.5 acres in the northeast corner of the property that will be a park dedicated to the city called Baehmann Park.
There will also be a road near the park that will be dedicated to the city which will connect to the city's business park. The city will be responsible for putting in the road.