What's Up with Election Day Nov. 2, 2021 for Our Area
Image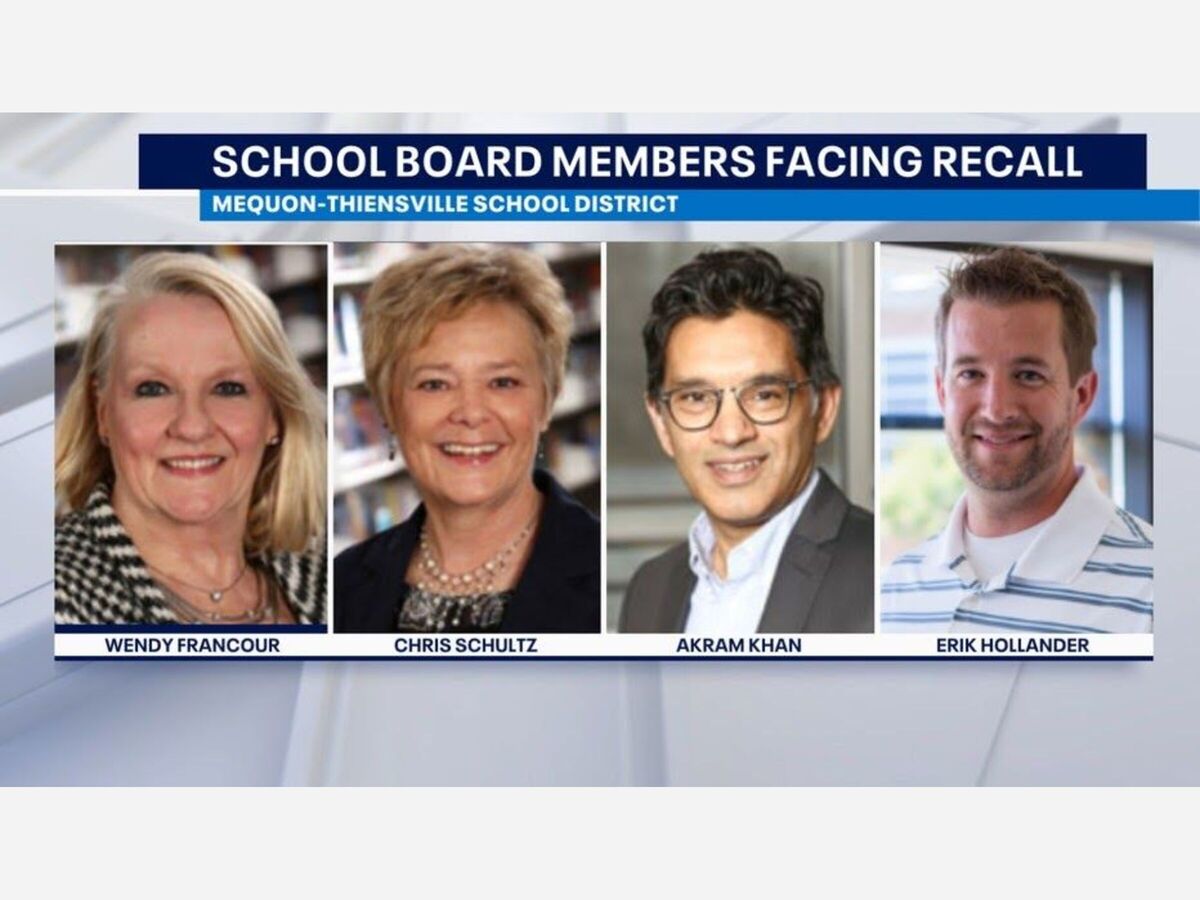 On Election Day Nov. 2, voters in the Mequon and Thiensville School District can expect a similar experience to all other elections conducted in our area communities.
Successful recall petitions were certified, and on Nov. 2 the following candidates are up for recall: Wendy Francour, Akram Khan, Erik Hollander and Chris Schultz.
Polls will open at 7:00 a.m. and close at 8:00 p.m. Eligible voters should report to their regular polling places, with the exception of voters who typically vote at Lumen Christi Church.
The Lumen Christi Church polling place will be closed on November 2 - all voters who would usually vote there should report to Mequon City Hall.
A list of all polling locations can be found at: https://bit.ly/2ZxMPi7
Following the close of polls at 8 p.m. on November 2, the Mequon-Thiensville School District will report the unofficial results for each school board seat at Mequon-Thiensville School District Web Site
Results will be reported as soon as possible after the polls close at 8:00 p.m. The school district requests that members of the community and media remain patient, as it will take approximately one hour to collect the results from each polling place and post the results at Mequon-Thiensville School District Web Site
* Stay connected to news and events going on in our area, subscribe to the Cedarburg Area Insider's free daily email newsletter at Cedarburg Area Insider Web Site
** Check out event announcements going around Ozaukee County communities by visiting Ozaukee County Events & Announcements Page
__________________
Support local youth development in Ozaukee County and beyond, buy some unique and different gifts this holiday season for your loved ones with FlowerPower.
__________________