Decorative Box Making Next Up at Artist in Residence Series at the CCC
Image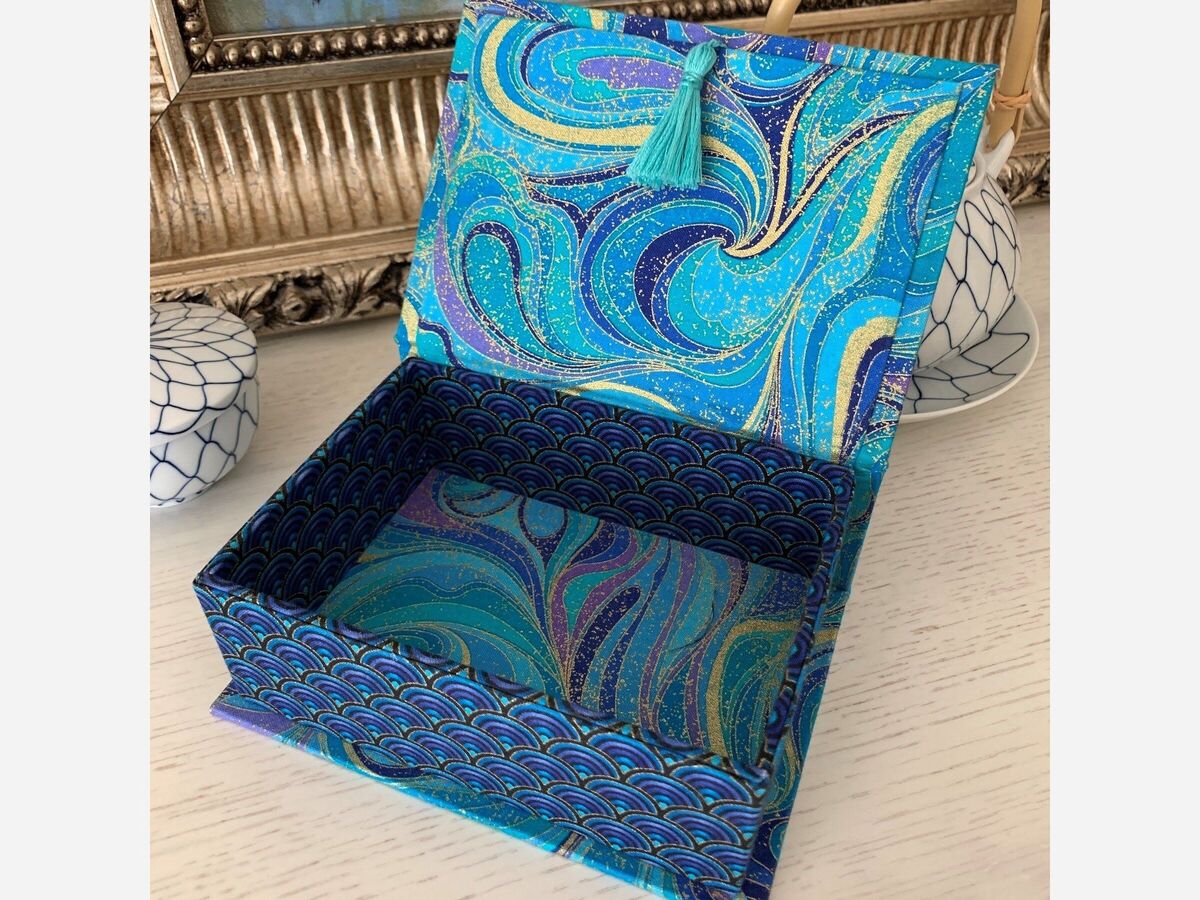 Next up at the Cedarburg Cultural Center's (CCC) Artist in Residence series for November is a multi-talented artist from Mequon, WI.
Joyce Gitter will demonstrating her unique craft of cartonnage, which is the art of decorative box making, on Nov. 4, 5, 6, 12, 13, 18 and 20 from 12 p.m. to 4 p.m. each day.
Gitter wrote in her press release that "I have been exploring the creative side of life for some time now and I have had all kinds of artistic adventures! I started creating in my teens but put creative projects aside to focus on career and family.
"My re-entry to the art world started with paper crafting and scrapbooking, which led to card making, mixed media, hand-lettering, paper and fabric marbling, and journal making. Where there are journals, there are boxes, and this is the path that led me to cartonnage- the art of decorative box making."
Gitter added that the creative possibilities of designing projects with paper and fabric are endless. She wants to share the joy of creating beautiful, functional, custom made items with others. "It's just plain fun!"
To learn more about who the upcoming artists will be each month, visit Cedarburg Cultural Center Web Site
* To stay connected to news and events going on in our area, subscribe to the Cedarburg Area Insider's free daily email newsletter at Cedarburg Area Insider Web Site
** Check out event announcements going around Ozaukee County communities by visiting Ozaukee County Events & Announcements Page.
___________________
Get your loved one a special gift this holiday season and support a local youth development group. Deadline to order is Dec. 15, 2021.
___________________