3rd Annual Crossroads Rendezvous Returns to Peninsula Park in Saukville
Image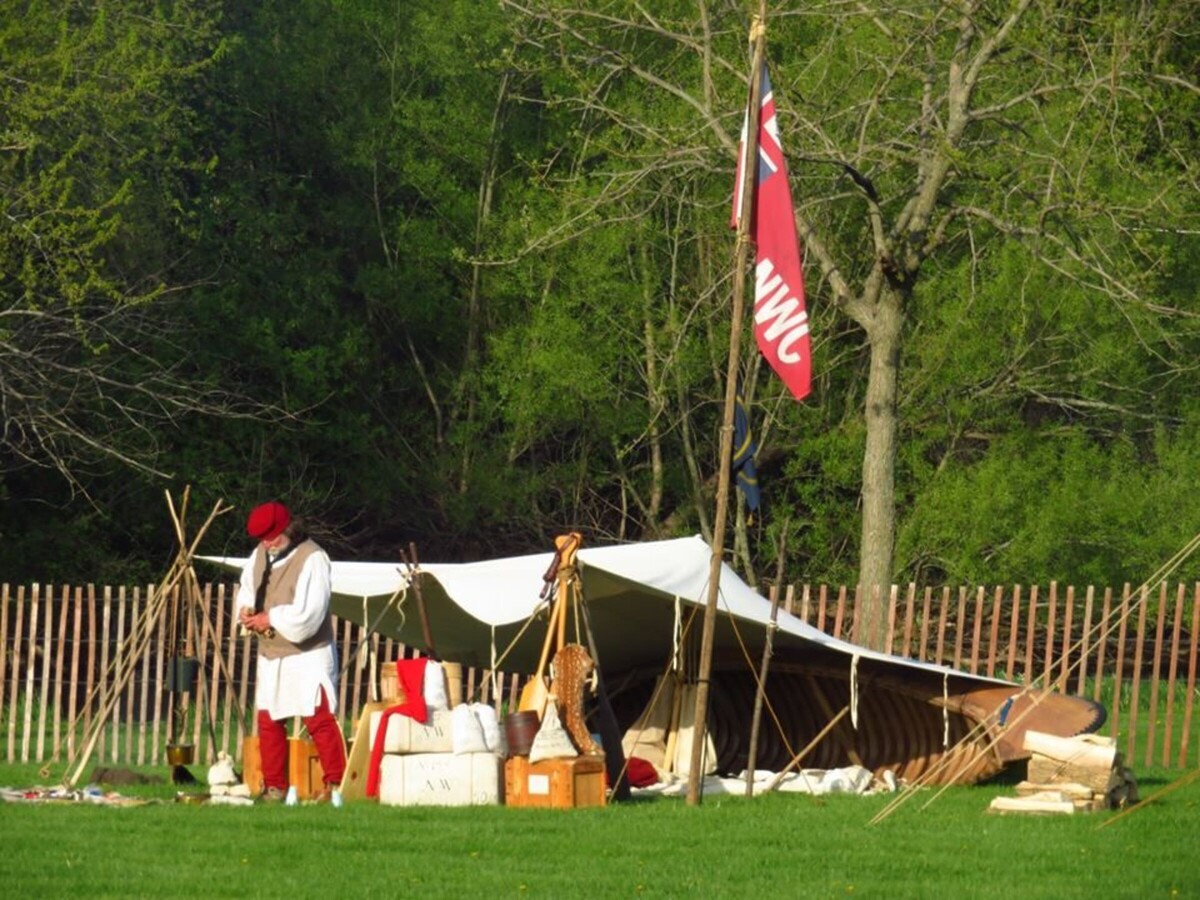 The Saukville Historical Society
is thrilled to announce the return of the Crossroads Rendezvous
this May 20-22, 2022 at Peninsula Park in Saukville. After two successful events in 2018 and 2019, in which reenactors from across the Midwest, representing various people of the Fur Trade Era in Wisconsin from 1750-1840, gathered to create a "Living History Experience" for all ages, organizers were forced to cancel the event in 2020 and 2021, due to the pandemic.
The Saukville Historical Society ran the popular event from 1991 – 2006; then, in 2018, the event was brought back to the community by new organizers and fellow historical reenactors, Mary Boyle and Sara Dahmen of Port Washington. In 2019, over 500 area students participated in the Friday School Day and over 2,000 visitors attended throughout the weekend, making for a very successful event that raised over $2,600 for the Saukville Historical Society.
Mary Boyle, Crossroads Organizer, said, "The Crossroads Rendezvous was mine and my husband's first reenactment, as well as our daughter's, who was introduced to the hobby at the tender age of 5 months, so it really meant something to us. Parents in the community who visited the event with their schools as kids often tell us they're returning with their own children, which is great to see. We're thrilled to bring it back."
Several historical reenactments across the country did not survive the pandemic, often due to lack of funding; however, the Crossroads Rendezvous received a substantial donation from an anonymous donor at the beginning of the year and that funding, along with a Tourism Grant of $6,500 from the Saukville Chamber of Commerce made it possible for organizers to move forward with the event.
The Crossroads Rendezvous is hosted by the Saukville Historical Society, a 501(c)(3) organization. Friday, May 20, is a School Day for area students, and runs from 9 a.m.-2 p.m. Saturday, May 21, the event is open from 9 a.m.-5 p.m. and Sunday, May 22, from 10 a.m.-4 p.m. Visitors are encouraged to take the free shuttle from U-Haul, located at 835 Green Bay Ave. in Saukville, as parking at Peninsula Park is extremely limited.
More information can be found at https://www.crossroadsrendezvo...