Grafton School District Wins Grant from a Nutrition Foundation
Image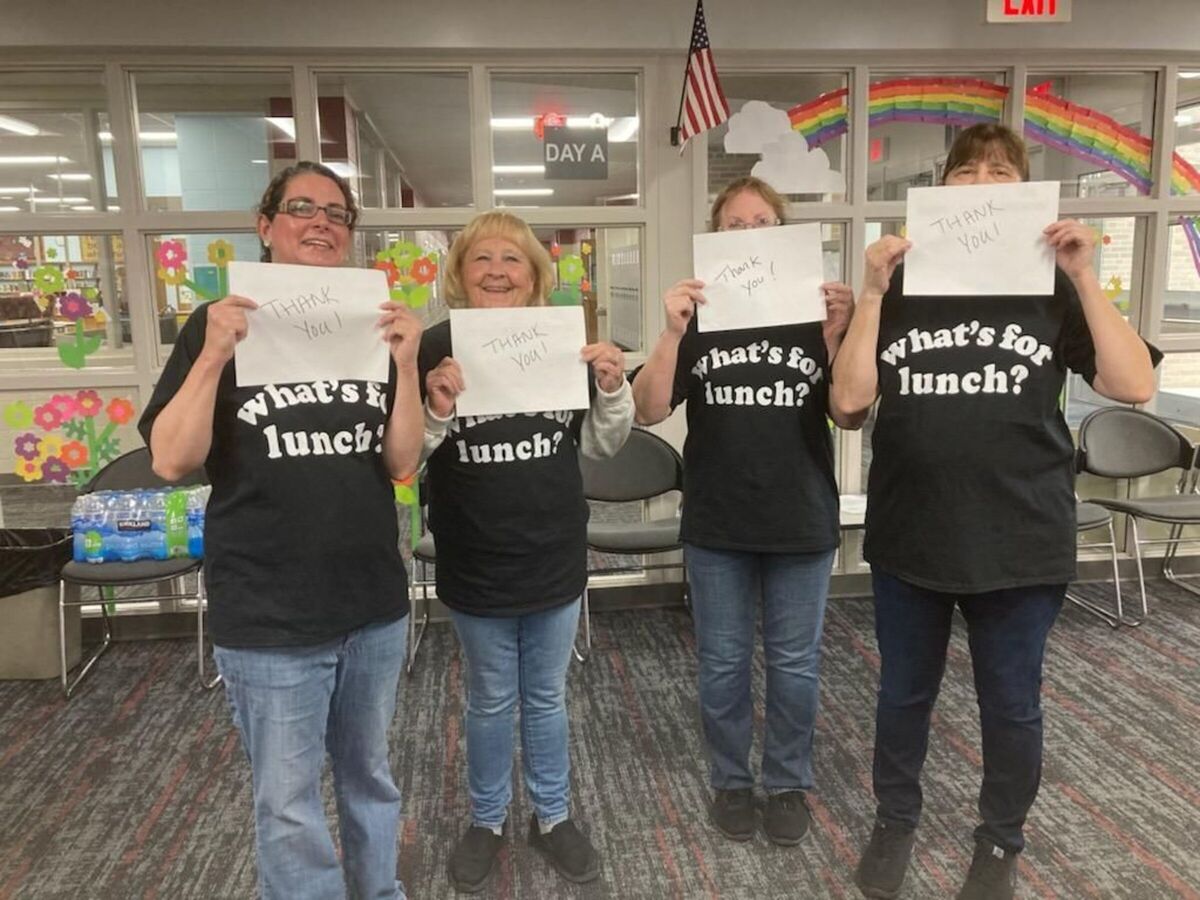 With only two months away from the new school year beginning at the Grafton School District, something new will be awaiting kitchen staff.
The Grafton School District won a grant from the non-profit School Nutrition Foundation (SNF) to replace aging kitchen and cafeteria equipment.
SNF received applications from around the country for six available grants worth up to $100,000 each.
The charitable arm of the non-profit School Nutrition Association (SNA), has named Lori MacGregor-Monte, Food Service Director of Grafton School District, the recipient of the Food Warming Equipment (FWE) Equipment Grant for school meal program equipment.
Facing continued challenges stemming from these unprecedented times, school nutrition professionals around the country applied for SNF Equipment Grants in the fall of 2021 to receive new equipment to benefit their school meal program.
MacGregor-Monte is hopeful the new pieces of equipment will help improve breakfast and lunch offerings to increase school meal participation among the 2,000 students in the Grafton School District. The school chosen to receive the equipment is John Long Middle School. John Long currently has a serving warmer that leaks, a thirty seven year old warming box, a refrigerator designed for home usage and other equipment that can no longer be fixed.
"We really want to be able to provide more choices to the students. We hope that with new warming equipment we can offer a hot breakfast option next year," MacGregor-Monte said.
"The  new equipment will ensure students who are last to come through the lunch line will still receive a hot lunch."
MacGregor-Monte is excited for these improvements for her staff and for children of the district.
According to JoAnne Robinett, SNF Chair, they are thankful for their industry partners who recognize there is a great need to help our schools upgrade kitchens.
"Not only have school nutrition programs been persevering through staffing shortages and supply chain challenges, many have also faced budget restrictions while still ensuring students have access to healthy meals each school day,'' said Robinett.
As the recipient of the Food Warming Equipment (FWE) Equipment Grant, Grafton Public Schools will receive up to $25,000 worth of FWE equipment. They will work with a representative from the company to determine delivery and installation of the new equipment.
The School Nutrition Foundation (SNF) is a 501(c)3, sister organization of the School Nutrition Association. SNF awards grants and scholarships to the men and women who feed the nation's school children. It also provides professional development resources including training and school nutrition research.
The 2022 SNF Equipment Grants are made possible by the generous contributions of Winston Foodservice, ITW Food Equipment Group (Hobart Equipment and Vulcan Equipment), Food Warming Equipment Company, Inc., Innoseal Systems, Cambro Manufacturing, Sterno Delivery, Sterling Manufacturing and TekVisions, Inc.
The School Nutrition Association (SNA) is a national, non-profit professional organization representing 50,000 school nutrition professionals across the country. Founded in 1946, SNA and its members are dedicated to making healthy school meals and nutrition education available to all students.
For more information on school meals, visit School Nutrition Association (SNA) website
* To stay connected to news and events going on in our area, subscribe to the Cedarburg Area Insider's free daily email newsletter at Cedarburg Area Insider Web Site
---------------------------
Make it easy on yourself when it comes to mobile phone service options. No contracts. Unlimited everything. 5G service. Phone options galore. Great support. Get Visible Mobile today!
--------------------------