Arts Mill in Grafton Reaches Out to Provide a Creative Solution for Mural Controversy
Image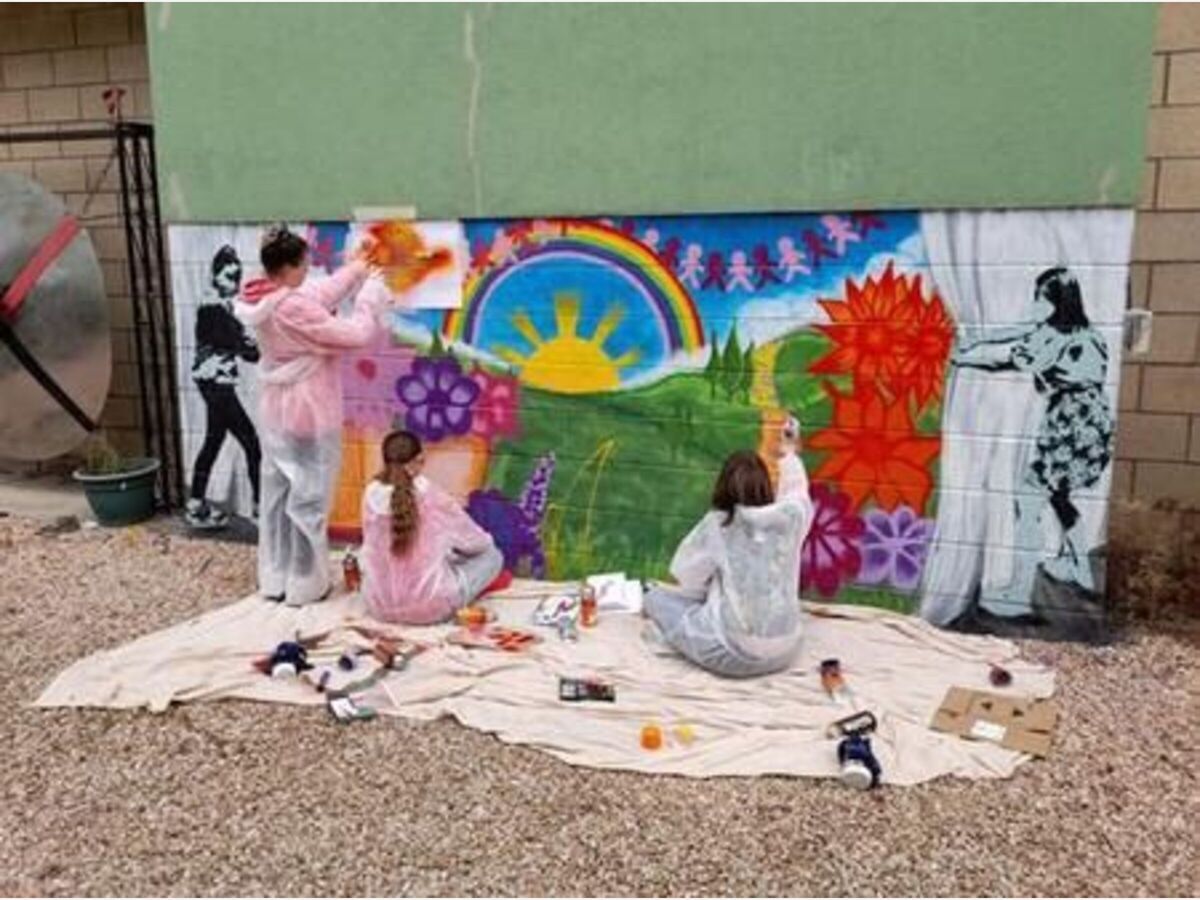 After communicating by letter to parents of the students who were part of the Student Acceptance Team at Webster Middle School in Cedarburg, WI why they decided to cover up a colorful mural designed and painted called "Love is Universal" on the school property,
the Cedarburg School District took a step further and decided to have the mural removed all together.
The school district said the decision to remove the mural was not based on the actions of any student or the viewpoint of the Student Acceptance Team. However, later the district  stated that the Student Acceptance Team and artists did not go through the proper approval process.
Art directors at Arts Mill in Grafton late this past week,  heard about the mural controversy and saw an opportunity to help out in some way.
The visual arts director, Paula DeStefanis, reached out to the parents at the school and contacted them to see if they would be interested in possibly working with the Arts Mill to help them re-create their project.
The Arts Mill will host an "Inclusion" art show starting Aug. 27. During the show, they have invited the student artists and community members to pitch in painting the re-created mural.
The Arts Mill is hoping the completed mural will travel to destination spots in other communities over time.
The Arts Mill is situated in the historic Grafton Mill on 14th Avenue next to the Milwaukee River, and houses more than 14 artist's studios supporting local artists in their discipline. The Art Studios are nestled around a central Boutique which features a variety of unique items from local and regional artists. 
The building is comprised of more than the Arts Mill artist Studios and Boutique, the first floor is home to AM Roastery and 024 Brewery. The second flour houses the Art Studios and the Arts Mill Boutique.
The newly renovated third floor houses the Balancing Arts Yoga studio and is available for the community to rent for private events and parties.
To learn more, visit The Arts Mill Web Site
*Don't forget to subscribe to our free daily email newsletter and be in the know.