Polar Bear Plunge Kicked off 2022 in Ozaukee County on Jan. 1
Image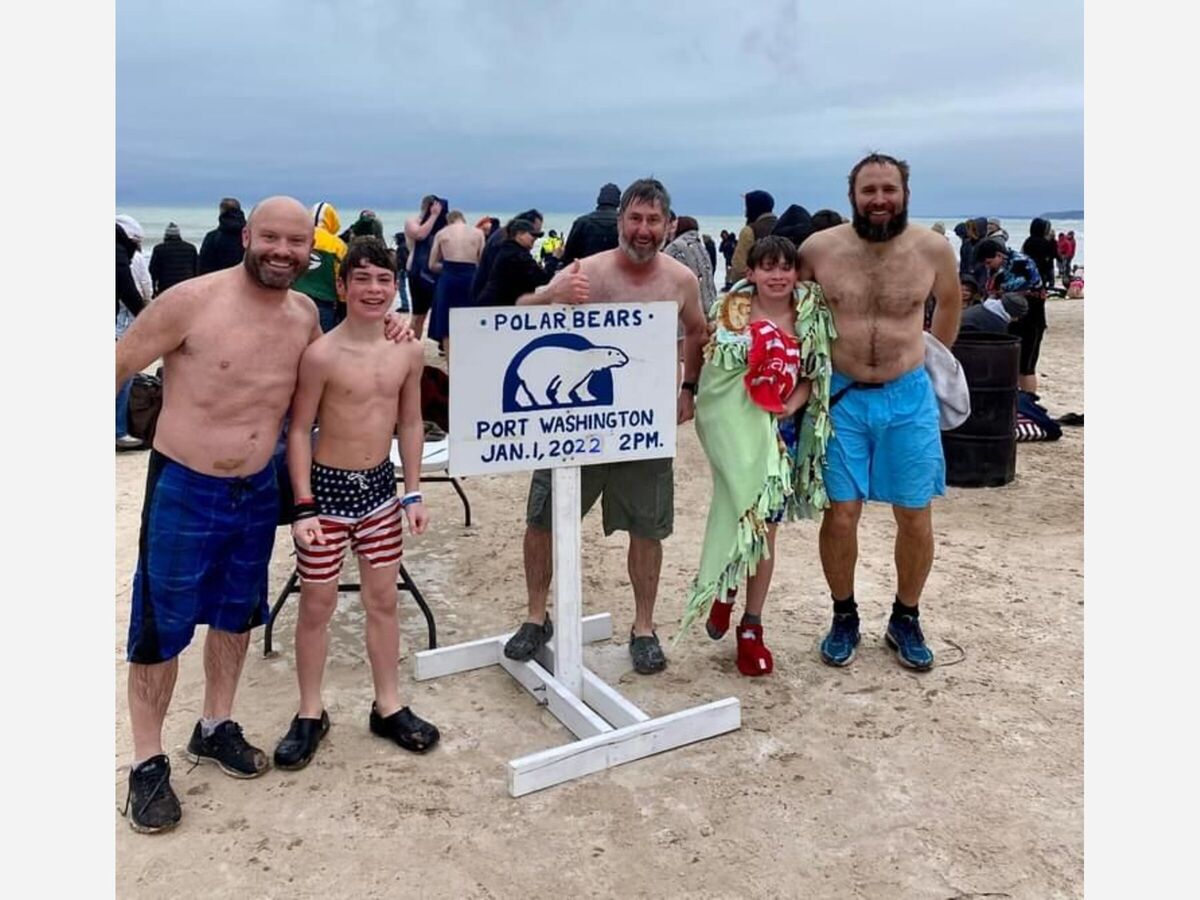 Nothing cures a New Year's Eve hangover quite like a full-body immersion into a freezing body of water on New Year's Day.
Braving gusty winds and cold temperatures, several Port Washington Polar Bear Club members and others took the plunge in the icy cold water of Lake Michigan on Jan. 1, 2022.
The plunge took place at South  Beach off  South Wisconsin Street. The Port Washington Fire Department rescue team and EMS were on standby for any rescue attempts.
The Port Washington Polar Bear Club was founded in 1987 by the late John Brinovec. When Brinovec was 82, he passed his duties on to club president Jon Crain.
Crain took his first plunge at 21 after doing a little "liquid brainstorming" with friends on New Year's Eve. And, 21 years later, he's still doing it.
To learn more about the polar bear club, visit Port Washington Polar Bear Club Facebook Page


* To stay connected to news and events going on in our area, subscribe to the Cedarburg Area Insider's free daily email newsletter at Cedarburg Area Insider Web Site
** Check out event announcements going around Ozaukee County communities by visiting Ozaukee County Events & Announcements Page
___________________
A must have for all car owners! Save $1000's on repairs with this ingenious smart car scanner.

___________________