Grafton's Kacmarcik Enterprises Moving Ahead with Large Entertainment District Construction
Image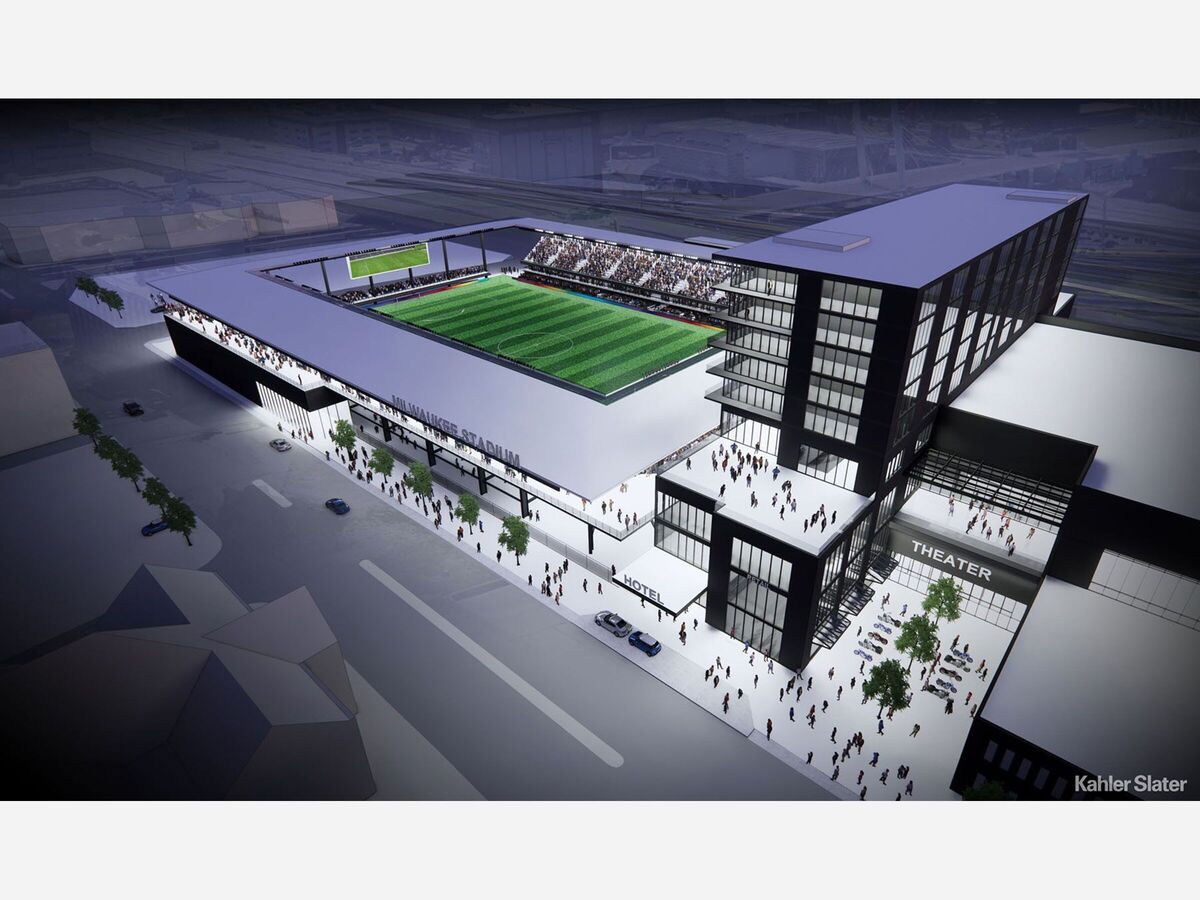 A dedicated group of Milwaukee area  corporations have been working tirelessly to build an outdoor soccer facility, a large indoor concert venue and a 140-room high rise hotel starting near the intersection of N. 6th St.  and Michigan St. in the Westtown area of downtown Milwaukee.
Kacmarcik Enterprises, Bear Development, Kenosha, and Pabst Theater Group, Milwaukee, have agreed to purchase an 11-acre parcel from Marquette University that the companies plan to develop into a vibrant sports and entertainment district.
Kacmarcik Enterprises and Kapco Inc., based in Grafton, WI is one of the key players in making this bold project a reality.
"Milwaukee is one of the great sports cities in the United States, and we are excited to bring professional outdoor soccer to the community," said Jim Kacmarcik, chairman and CEO of Kacmarcik Enterprises, and the lead owner of Forward Madison FC, Madison's USL League One franchise.
"The beauty of soccer is that all across the world, communities rally behind their city's club to support the players, the team, and each other."
Kacmarcik Enterprises is a portfolio of companies in the Industrial, Human Performance & Social Impact, and Consumer sectors, all of which are committed to the collective goal of positively impacting a million lives annually.
The project is scheduled to break ground later this year, with the stadium and entertainment elements projected to open in Spring 2024.
To learn more about this extensive project and how it will come together, visit Kacmarcik Enterprises Web Page
* To stay connected to news and events going on in our area, subscribe to the Cedarburg Area Insider's free daily email newsletter at Cedarburg Area Insider Web Site
-------------------------
Make the switch to Visible Mobile. You will be glad you did. No contracts. Unlimited everything. 4/5G fast networks. Outstanding customer support. All done online without headaches.
--------------------------